Partners
Nexport develops innovative solutions locally in conjunction with industry leaders globally
Australia is on the verge of an exciting shift to zero emission transport with an increasing uptake and acceptance of this emerging technology
The transition to zero emission is now inevitable
More and more State transport authorities, public transport operators and corporates are finding themselves at the front line of this transition
Nexport stands ready to support this through the deployment of zero emission solutions for all modes of people and goods transportation
HYDROGEN & ELECTRIC TECHNOLOGIES
Gaussin is a French engineering company that designs, assembles and sells innovative products and services to the transport and logistics industry. Its know-how encompasses cargo and passenger transport, autonomous technologies allowing for self-driving solutions such as Automotive Guided Vehicles, and the integration of all types of batteries, electric and hydrogen fuel cells.
Nexport has established a strategic 20 year partnership with Gaussin to distribute its range of electric and hydrogen vehicles in Australia and New Zealand. The joint venture will assemble the Gaussin range of sea and airport freight handling vehicles in our new Bankstown facility in Sydney's West.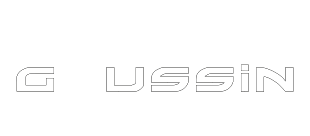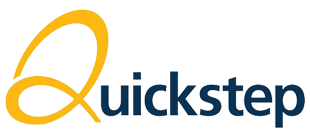 NEXT GENERATION COMPOSITE MATERIALS
Quickstep is the largest independent aerospace-grade composite manufacturer in Australia. Nexport and Quickstep have partnered to leverage their respective capabilities to develop a program of works targeted towards light-weighting Nexport's zero emission asset portfolio including component assembly design, development and manufacturing (with tooling and processes).
EnergyAustralia is a leading energy retailer and generator with 2.4 million customer accounts across eastern Australia.

EnergyAustralia supply energy to residential and business customers from a modern energy portfolio, underpinned by coal and gas power plants, as well as renewable energy sources.
EnergyAustralia and Nexport have joined forces, the first of its kind in the industry, to seamlessly assist Nexport's clients transition to cleaner energy solutions from their infrastructure.

RESEARCH & DEVELOPMENT LAB
The University of New South Wales (UNSW) is one of Australia's leading research and teaching universities. NSW have partnered with Nexport to a purpose-built lab for students and researchers to develop zero emission technologies for electric buses.
Alexander Dennis Limited is the largest bus and coach manufacturer in the United Kingdom.Nexport has partnered with Alexander Dennis who will provide bus bodies from their Enviro family of products for the local Australian market. The supply agreement will bring a range of new locally assembled electric bus products, providing smaller bus types that are currently unavailable to local bus operators in Australia including a 9.7m electric city bus. Through our existing facility at Glendenning and our new facility in Bankstown we will also provide the 11.6m and 12.5m Alexander Dennis bus bodies.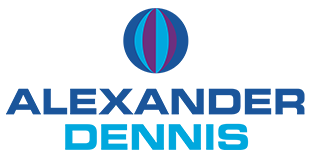 Tritium creates proprietary technology to build the world's most advanced and reliable DC fast chargers for electric vehicles (EVs). Both Tritium and Nexport are backed by Trevor St Baker's Energy Innovation Fund. The partnership has put Nexport in a unique position of being able to offer an integrated charging solution along with any asset solution.
Quentics aims to o revolutionise access to the field of quantum computing and communication by providing a single entry point encompassing all aspects of Quantum Problem Solving.Qunetics delivers End to End Quantum Computing Solutions encompassing consulting, design of mathematical formulations, quantum compute resources and moving towards sovereign Quantum computing in partnership with Nexport
Ready to start your journey to Zero?